Accommodations During Your Stay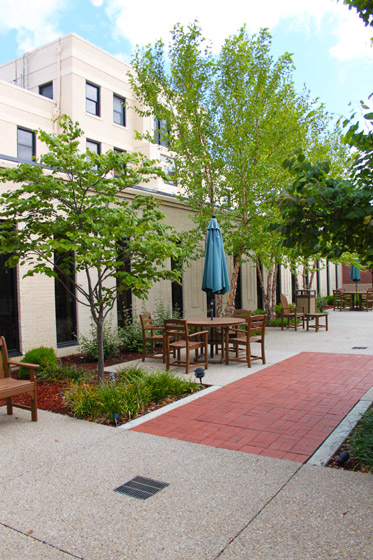 At Memorial Hospital, we Care for You. If there is anything we can do to make your stay with us more comfortable, please let a staff member know. If you have questions about your medical care, please ask.
Your Hospital Room
Memorial Hospital's patient rooms are private.
Personal Items
Our staff will do everything to make you as comfortable as possible during your stay. However, you may prefer to bring your own pajamas, bathrobe, slippers, toothbrush/toothpaste, hairbrush/comb, shaving equipment, or items from home. If you wear eyeglasses, contacts, or dentures, please bring protective containers to keep these items from being misplaced or broken. You may keep these items in the drawer of the bedside table provided.
Please do not bring any valuables to the hospital during your stay. Memorial Hospital cannot assume responsibility for valuables, such as large amounts of cash, a purse, a wallet, and jewelry. If it is unavoidable that you have these items in your possession, please notify your nurse.
Television
A channel guide is available.
Internet
Internet access is available to patients and their visitors through the "MHS Public" wireless network.
Patient Meals
Your diet is a valuable part of your recovery. Your doctor will order a diet that best suits your needs while you are in the hospital, which will determine the type of food served to you. A registered dietitian is available to meet with patients regarding special diets and any other nutritional concerns.
Patients are able to enjoy a variety of delicious and nutritious foods by choosing from the menu. Meals are served at 8 a.m., Noon, and 5:30 p.m. If a patient requests special food items not on the menus, Memorial Hospital's Food and Nutritional Services staff will do their best to accommodate these requests. Staff is available from 6 a.m. to 6:30 p.m. for special requests. The following are extension numbers to reach dietary staff.
Kitchen: 6115 or 6116
Certified Dietary Manager's Office: 6618
Registered Dietitian's Office: 6676
Newspaper, Flowers, and Mail Delivery
Memorial Hospital patients receive a complimentary copy of The Abilene Reflector-Chronicle Monday through Friday. Flowers and mail are delivered to the patient's room regularly. Any mail received after discharge will be forwarded to the patient's home address. Mail should be addressed:
Patient Name and Room Number
c/o Memorial Hospital
511 NE 10th St.
Abilene, KS 67410
Interpretation
Memorial Hospital uses PROPIO Language Services to assist non-English speaking patients. This service provides over-the-phone interpreters, as well as document translation services.
Smoking
Memorial Hospital is a non-smoking public facility, in accordance with state law. Patients and visitors are asked not to smoke in the hospital or on hospital grounds. Patients who are smokers are asked to notify their nurse and/or doctor upon admission.