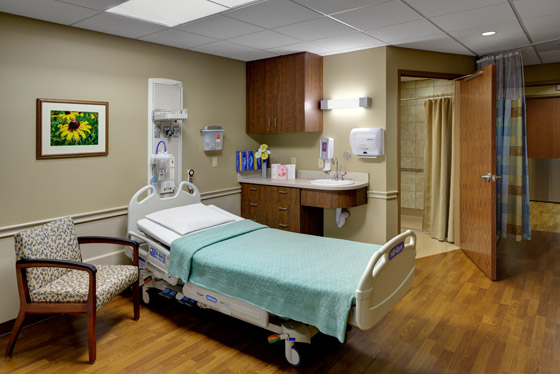 Before a Procedure
Follow your doctor's and medical staff's guidelines before a procedure

You may be asked not to eat or drink;
Even drinking water, eating a piece of candy, or chewing gum could cause your procedure to be cancelled;
Talk to your doctor about any medications you are on and ask him/her what time you should take any medications before the procedure;
Ask your doctor if you any have questions or are unsure about what to do and what not to do before a procedure.

Wear loose, comfortable clothing
Shower or bathe
Do not wear make-up, nail polish, or jewelry.
What to Bring
Protective containers for eyeglasses or dentures
Container and solution for contacts
Inhalers and hearing aids
Your own robe and pajamas
Slippers
Toothbrush and toothpaste
Hairbrush or comb
What Not to Bring
Pediatric Patients
All children under the age of seven require a parent or an adult designated by the parent to be in attendance with the child at all times during the hospital stay. A family member's presence decreases the emotional stress of the child and helps with the recovery process. Parents and hospital staff work as a team to help the child to recover as quickly as possible and return to their home environment.
Patient Rooms
Memorial Hospital has private rooms and is a 25-bed Critical Access Hospital.
No-Smoking Policy
Memorial Hospital is a non-smoking facility. For the health and safety of our patients, smoking is not allowed in the facility or on the hospital grounds.