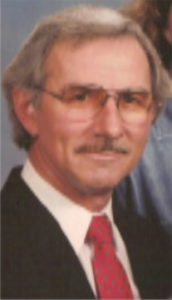 The Ed Kuntz Memorial Golf Tournament is an annual benefit for Hospice of Dickinson County, with proceeds directly going toward the care of local hospice patients. The tournament is in memory of longtime Abilene businessman and restaurateur Ed Kuntz.
Ed Kuntz was born and raised in Abilene, the son of Homer and Sarah Kuntz. Upon graduation from high school, he moved to Indiana to attend college and start a family. In 1978 he returned to his beloved hometown of Abilene, where he ran the A&W Drive-in with his wife, June.
For 23 years, Ed and June owned an operated A&W, as well as Mr. K's Buckboard, Mr. K's Farmhouse, and Mr. K's Express. Outside of work, Ed was a dedicated father and church member. He was also known for his bass singing voice in his church quartet.
In 2000, Ed was diagnosed with a terminal brain tumor. He passed away eight months later. The Ed Kuntz Memorial Golf Tournament is a testament to Ed's love for his community and his family's appreciation for Home Health and Hospice care.